Renting a kayak or canoe will make you feel like you're right back in summer camp. It's not only a great excuse to find beautiful rivers, lakes and scenery but it can also improve muscle tone while taking care of your heart and lungs. Plus, this activity is great to do with the whole family. Everyone can go at their own pace and enjoy time in the great outdoors.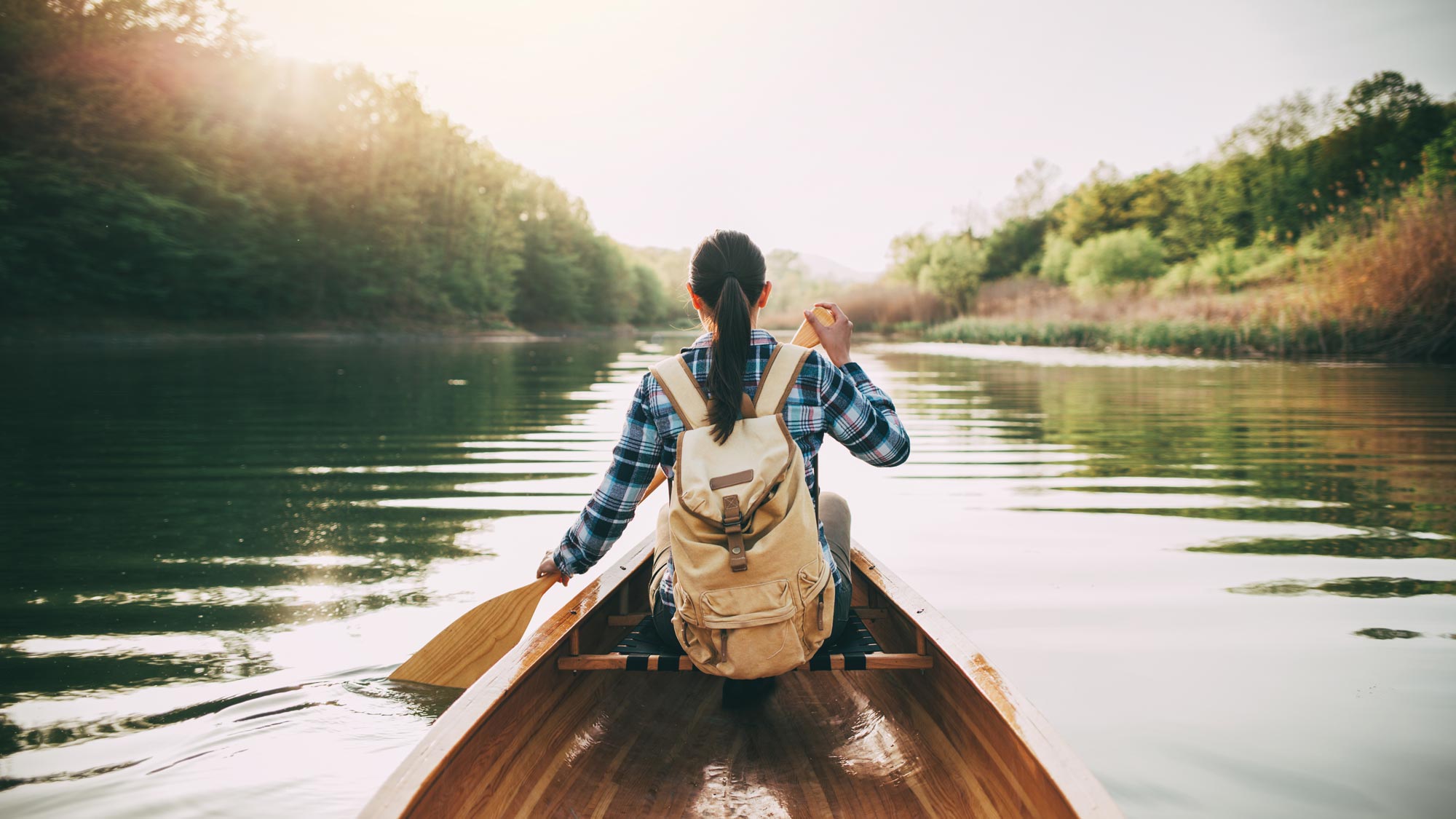 Rollerblading or ice skating
The roller rink was the place to be for decades, and skating has been making a comeback. It does take some time to find your balance but once you do, you'll be enjoying the feeling of the wind in your hair and the burn in your calves. Ice skating is a great alternative for the colder months and will test your coordination skills. Plus, just because you're a grown-up doesn't mean you can't take lessons. If you want to learn how to jump and twirl with the best of them, put your fear of embarrassment aside and find a class for adults. Your inner kid will thank you.
Running can be a grind, but as a kid, it was more fun when it was part of a game. Tag and capture the flag involved plenty of running but the goal was to have a good time with friends. Bring back some of that enjoyment by trying a themed 5K race. You can race through bubbles, escape from "zombies" chasing you, go on a costumed fun run and so much more. Try to focus on the experience rather than your finishing time.
More and more gyms are offering classes for adults and don't worry, you don't have to wear a leotard. The foam pit is just as fun as when you were a kid and gymnastics can help you regain flexibility and improve your core strength. Go by yourself or even organize an unexpected girls' night out. You're not going to be the next Simone Biles, but you might learn how to do a decent cartwheel or a backflip if you're feeling adventurous.
Remember when you were a kid and it felt like every tree or rock was inviting you to climb it? Go back to that inner child and try your hand at rock climbing. It can seem daunting to scale huge rock faces, but you can start with baby steps at a rock-climbing gym and learn the ropes (literally). As an adult, you'll have better patience to climb safely and it's a great workout for almost every part of your body.

Don't be afraid to try any other activities you loved as a kid and bring back the joy of exercise.