Clutter has a way of collecting. Rather than frantically shoving unopened mail and receipts into drawers or hiding last week's takeout, take a few moments each day to maintain your home. Keep common living areas and Zoom call backgrounds free from the pileup. Beginning with a mess-free zone means it'll take mere moments to quickly wipe counter tops and place your coffee cup in the dishwasher.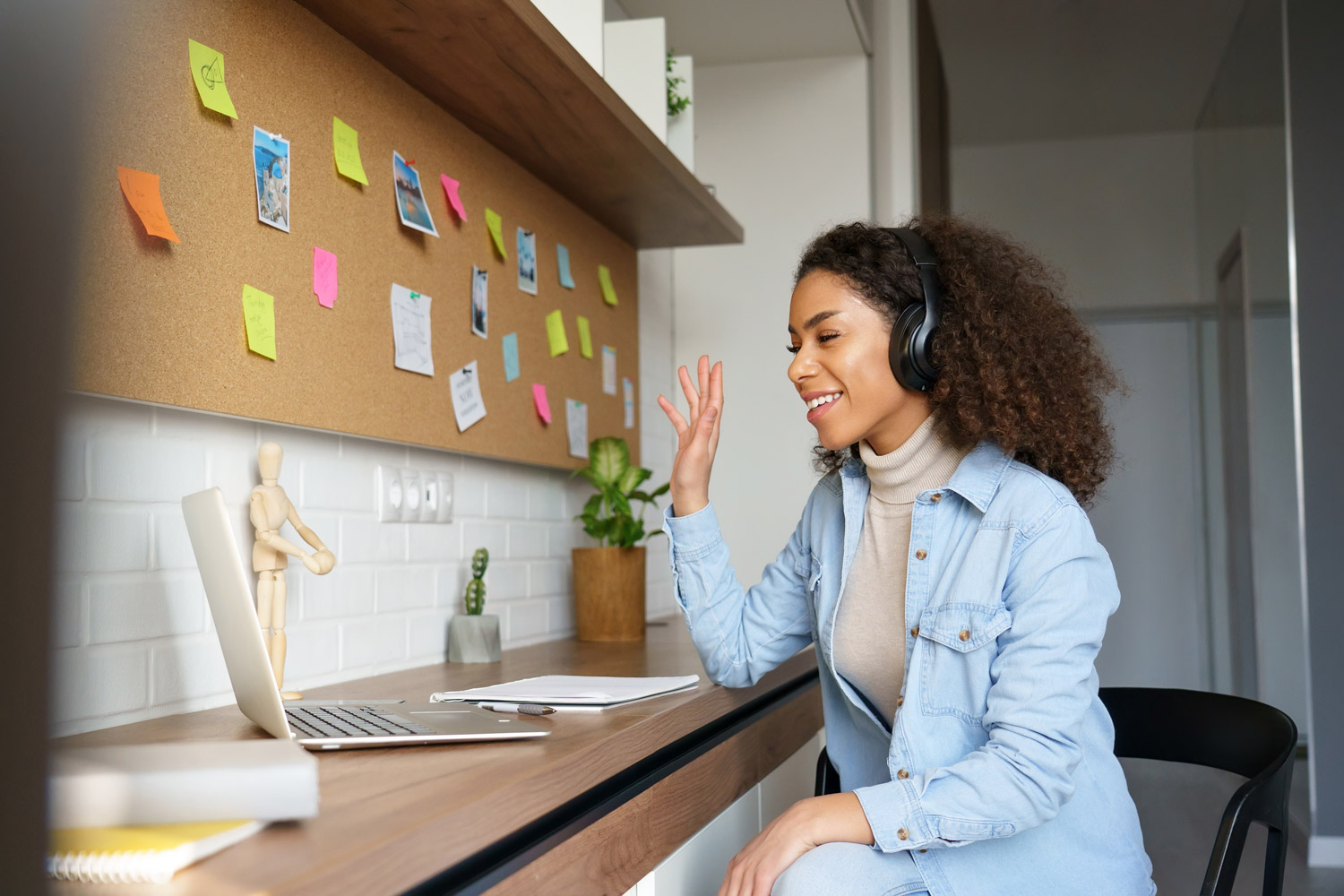 You don't have to whip up the perfect cutting board spread featuring the finest—and most expensive— ingredients. Grapes, apple slices, nuts, crackers and cheese cubes are easy and economical items to have on hand. If you love having dessert ready for guests, keep a pound cake in the freezer. For an extra layer of precaution, opt for prepackaged snacks that everyone can feel safe grabbing.
Digital music means party tunes are just a click away. Create a few playlists on your device ahead of time to help set the mood. From jazzy and sultry to retro and rock, you'll be ready to turn it up or keep it low in the background. If you don't have any playlists ready to roll, many audio streaming services curate lists for you.
Candles set a mood, yet their scents can be a little much. Consider investing in flameless candles. These battery powered beauties are a safe and subtle touch when creating a place for guests to relax or finding the perfect video call lighting. Flameless candles are also a good way to provide some glow without your house smelling like beachy, apple spice, coconut latte.
It can be hard to accept when someone offers to bring party fare. Giving the go ahead doesn't mean you're asking too much of them. You're delegating, and that's awesome! When you have no specific menu needs, request fresh flowers which always brighten a room or board games that can provide endless laughs.
Relax, have fun and live in the moment. Take a deep breath and remember that gathering with friends isn't about perfection. It's about making memories with those you hold dear!